Advanced Dental Technology — Westerville, OH
Advanced Dental Technology for Quality Care
Whether you need treatment for cavities, dental implants, or cosmetic dentistry services, turn to Dr. Augusto Fojas and our team for a higher standard of care. Our office is equipped with the latest technologies and equipment so our entire staff can perform a range of procedures and treatments with ease. We use Solea laser technology, CEREC same-day crowns, and the Cone Beam CT Scan, along with other modern technologies for more comfortable, convenient and effective care.
Our Advanced Dental Technologies:
Cone Beam CT Scan
Digital X-Rays
Benefits of Solea in a Post COVID-19 Environment
General and Advanced Dentistry Services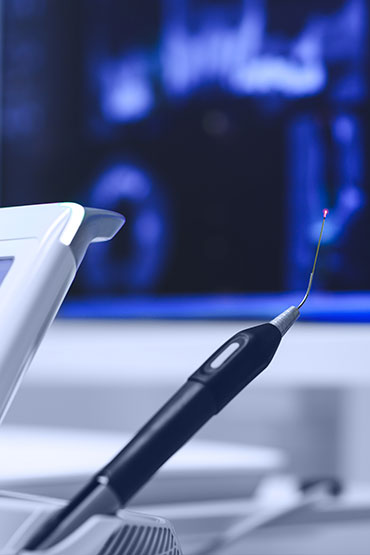 Innovative Procedures and Techniques
Dr. Fojas and our staff stay on the forefront of the latest treatments and protocols to ensure our patients always receive the best possible care. We are a modern practice and our office is equipped with the latest dental technologies, x-ray systems, and the Solea Laser. Whether you are coming in for teeth cleanings or dental crowns, you can count on us to deliver quality services every step of the way.
Compassionate and Caring Team
Dr. Fojas maintains a conservative approach when treating patients so he will never advise treatments that are not absolutely necessary. We do everything we can to preserve the natural tooth structure and ensure our patients' comfort is not compromised. This is why we've invested in advanced technologies and dentistry tools over the years. We are dedicated to making sure your visits and treatments are as efficient, effective, and comfortable as possible.
Learn more about advanced technologies we use at our practice. Call us today for more information or to schedule your consultation.